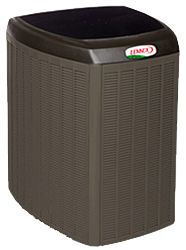 We wait a long time for warm, sunny weather in Amherst, NY and surrounding areas. Don't sacrifice a minute of your enjoyment to a malfunctioning air conditioner. No matter the age, make, or model of your cooling system, O'Donnell Heating & Air Conditioning, Inc. delivers cost-effective solutions.
Top Quality A/C System Repairs
Call us at (716) 836-8000 and we'll facilitate repair services with prompt scheduling, timely arrival, and no mess or damage to your home. Our fully licensed, insured, and highly trained technicians have the experience and resources to restore the majority of problems without multiple visits.
Count on our team for your air conditioner repair services!
O'Donnell Heating & Air Conditioning, Inc. protects your best interests with a two-year guarantee on repairs. We focus on the lasting performance of your air conditioner. Utilizing state-of-the-art technology, we accurately evaluate operation, isolate issues, and maximize efficiency, cooling capacity, and reliability. Just give us a call at (716) 836-8000, anytime you need assistance. We offer prompt 24/7 Emergency Service across Eggertsville, Amherst, Snyder, Williamsville, Buffalo, Tonawanda, Cheektowaga, Depew, and Lancaster, NY. We specialize in straightforward strategies, outselling our competition simply for being honest.

[h2]

[h3]